What To Know about Treppan Hotel and Suites by Fakhruddin
18km away from the Al Maktoum international airport
Location: Dubai Sports City
Landscape
Key Details
Property types
Bedrooms
Built up area
About Treppan Hotel and Suites by Fakhruddin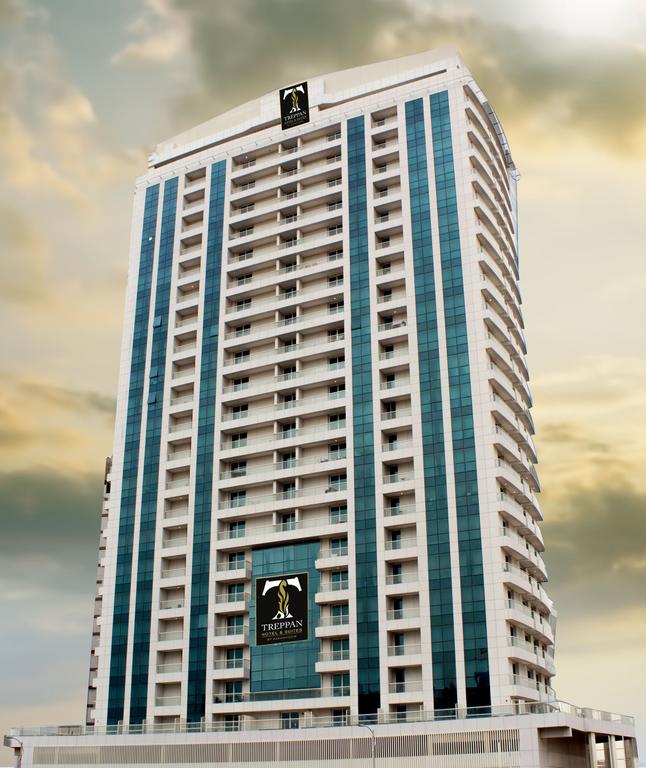 The Treppan Suites is a comfortable place anyone can think of. It is affordable and more so convenient. It is located in the sports city of Dubai. The Treppan Suites by Fakhruddin renders modern accommodation. The hotel is absolutely foreign and the relaxation is worthwhile
Leaving in this hotel brings peace of mind and more so good health as well. The apartments are huge and it has a seating and dining area. It has also had a small apartment for those who do not want to live in a large one. It provides suitable offers for their customers.
The Treppan Hotel and Suites was built for the purpose of sports and gymnastics. As time proceeds, it became very popular and as a result, became a hotel well known by every individual. It offers excellent leisure amenities with high modern quality accommodation.
Each apartment or unit has its own private bathroom and bath. There is a provision for those who love gymnastics. The Treppan Hotel and Suites make provision for a gym in the environment. You can feel free to get in touch and enjoy this comfort zone.
Scenery and survey
This hotel is actually one of the best in Dubai, and the majority of people are getting in. The kitchen facilities are unique. There are kettles, refrigerators, toasters, and microwaves too.
Not all hotels render all these activities but are rest assured that the Treppan Hotel and Suites are unique and give any other offer you can think of. The apartments consist of small scale ones to larger sizes like 2-6 bedrooms respectively. It also has studios compactable for bedroom apartment. These apartments have modern facilities and properties, it renders high-quality speed Wifi and has a flat-screen TV.
Note that not all apartment has balconies. The balconies are only featured in the larger apartment making it to be spacious and more comfortable. There is an outdoor pool for cooling off. There is a 24-hour reception, the hotel makes provision for guests to request whatever they want no matter the hour it might be. Their staff works very hard to meet up with this activity. So do well to reach out and feel relaxed.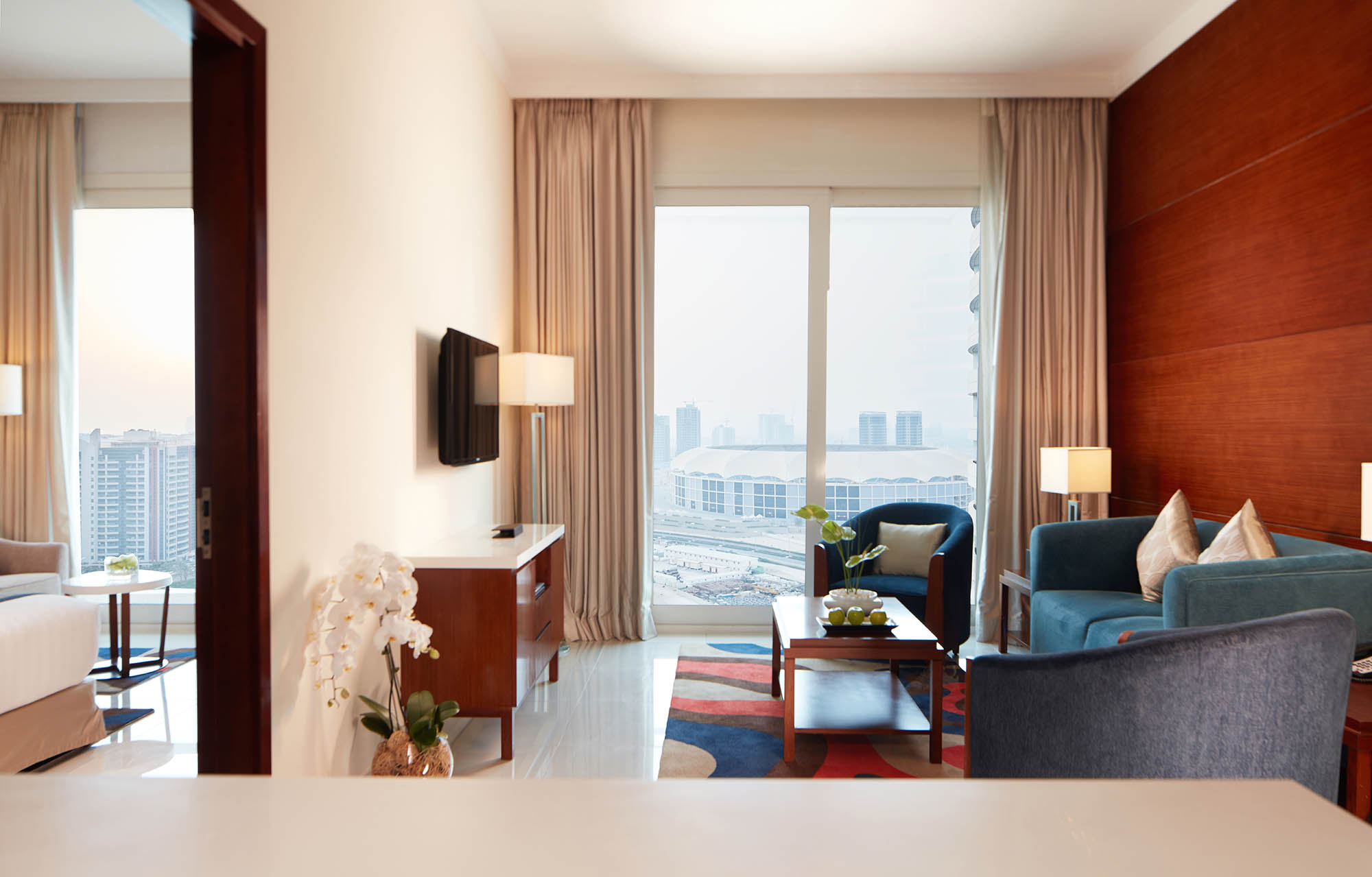 Location, Rooms, and Facilities
There are furnished apartments for rents in this hotel. Owing to lack of house dining facilities, the staffs try as much as possible to reach out to anyone who needs restaurant recommendations. They are always glad to help you and always available in order to make you happy and feel at ease.
There are a majority of sports facilities which enables you to do all kind of sports you can think of. Their apartments are well serviced and are on rent at affordable prices. The Treppan Hotel and Suites is a well-established resort for you to live in.
The Treppan Hotel and Suites by Fakhruddin is at about 18km away from the Dubai fountain, the hotel is also about 18km away from the Burj Khalifa resort. It takes 9km to get to the Treppan Hotel and Suites from the Mall of the Emirates while the Ibn Battuta Mall is 10km away from the hotel.
To get to the nearest airport from the Treppan Hotel and Suites, it takes 18km. The name of the nearest airport is called Al Maktoum international airport. There are always free private parking is provided in this hotel.
Amenities
Garage
Leisure facilities
Gymnasium
Stream room
High-speed Wifi
Reception services
Cleaning services
First aid kits
Swimming pool
Air conditioning
Kitchen equipment
Television
Sauna
Free shuttle
Checkout Hotel Apartment Listings for Rent in Treppan Hotel and Suites by Fakhruddin:
Treppan Hotel & Suites by Fakhruddin
Studio

Bedrooms

1

Baths

2

People

Studio
Treppan Hotel & Suites by Fakhruddin
1

Bedrooms

1

Baths

2

People

1-Bedroom
Treppan Hotel & Suites by Fakhruddin
2

Bedrooms

2

Baths

4

People

2-Bedrooms