What To Know about Rose Rayhaan by Rotana
Beautiful scenery
Close to Financial center Metro Station
Amenities and Apartments
Key Details
462 apartments and suites
24-hour coffee shop
Bedrooms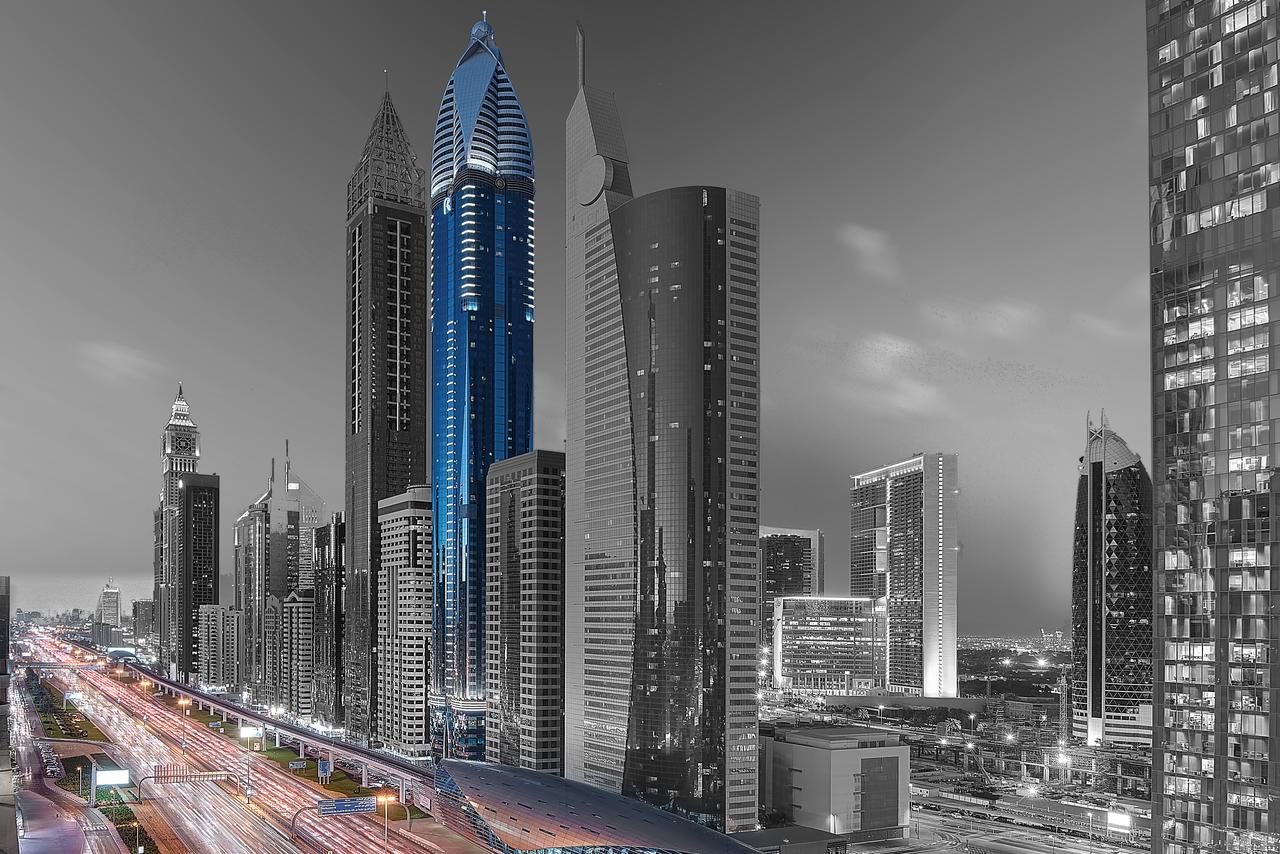 About Rose Rayhaan by Rotana
The Rose Rayhaan by Rotana Hotel is another outstanding hotel in Dubai. This hotel is known for its well-equipped facilities and other outstanding equipment necessary in a resort. It is located at the Sheikh Zayed Road which is 180 seconds away from the Dubai International Financial center (DIFC)
The Financial center metro station is also close by the Rose Rayhaan hotel. There are accurate room services rendered and there is access to free WiFi for you. The Rose Rayhaan hotel is known for there qualified and respectful staff. There is a swimming pool in the hotel environment that can help you cool off. This swimming pool is at the outdoor of the hotel premises.
There is also the Gym for those who love gymnastics and exercise. There are different kinds of sports equipment for anyone who needs it. The Rose Rayhaan hotel consists of 462 comfortable apartments and suites. Their rooms are well equipped with modern facilities. There are microwaves, toasters, kettle, and other necessary facilities that you can think of. Each apartment has a private bathroom as well as a modern bath. In the Rose Rayhaan hotel, there is an overview of the Burj Khalifa Resort. The Rose Rayhaan hotel is a unique one, you would really love to be here, it is said to be one of the best hotels in Dubai.
Locations, Scenery and Room services
The Rose Rayhaan hotel offers a 24-hours reception. Their staff works hard to meet up customers' requirements as easy and as early as possible. No matter the time they are been called they do well to meet up. There is a restaurant in this hotel that can contain about 160 guests. This restaurant offers different delicious delicacies that you can think of.
These delicacies come whenever you need them whether as breakfast, launch, or dinner. The hotel staffs try as much as possible to meet up their goal. The Rose Rayhaan hotel Gym is well facilitated. It consists of modern types of equipment used in carrying out different exercises you can think of. There are also bodylines fitness and wellness center provided in the Gym.
There are seven meeting rooms located on the two floors of the building. There is also a beauty unisex saloon available in this hotel. Their treatment is one of a kind, it is unique. They also have a treatment room for a massage and skincare. There are also well qualified and experienced trainers and saunas in the Gym. The Rose Rayhaan hotel is close to the Dubai Mall and it's about 15 minutes drive from Dubai International airport.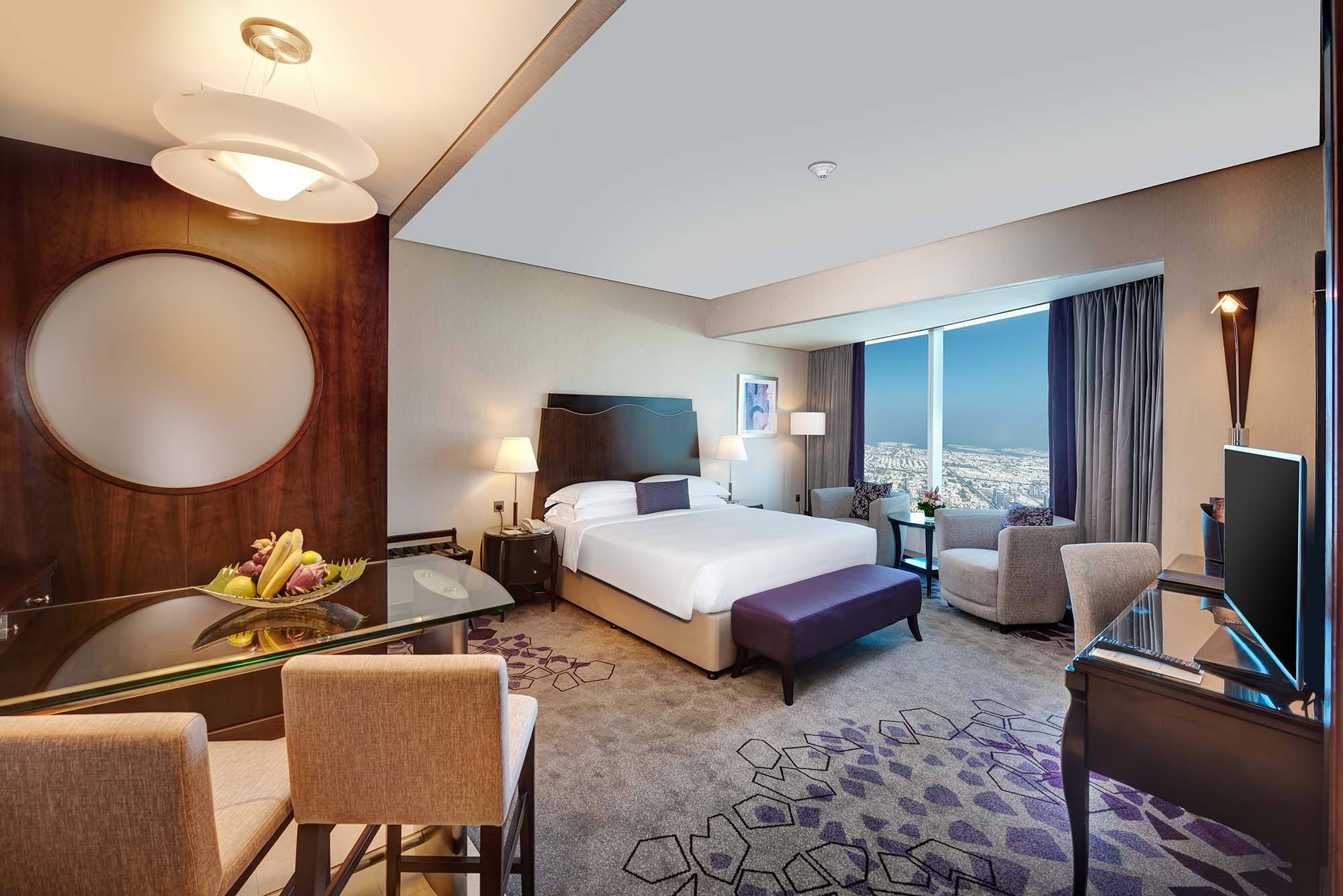 Overview
Rose Rayhaan hotel was fully constructed in the year 2009. For this reason, the facilities are modernized. The hotel form varies from others and has its own beauty. It consists of two tones of blue and silver mirrored glass as well as gold ornaments.
The Rose Rayhaan hotel elevation consists of gold rings at the center. The Rose Rayhaan by Rotana is an alcohol-free hotel. They do not bother or disturb their customers. It consists of about 462 apartments and suites with modern facilities.
The hotel staff renders 24 hours of service for their customers. They also have 24-hour coffee shops with two restaurants. This hotel was invested by the Bonyan international investment group with a total sum of $180 million. You would really love this comfort zone.
Many individuals have testified to this. The rooms are always kept clean. There are varieties of dishes that you can think of. Their staff are also friendly and renders help to anyone that needs them. This hotel is recommended for everyone. So do well to try it.
Amenities
Garage
Infinity pool
Reception services
Air conditioning
Leisure facilities
Television
High speed internet
Gymnasium
Room services
Checkout Hotel Apartment Listings for Rent in Rose Rayhaan by Rotana: